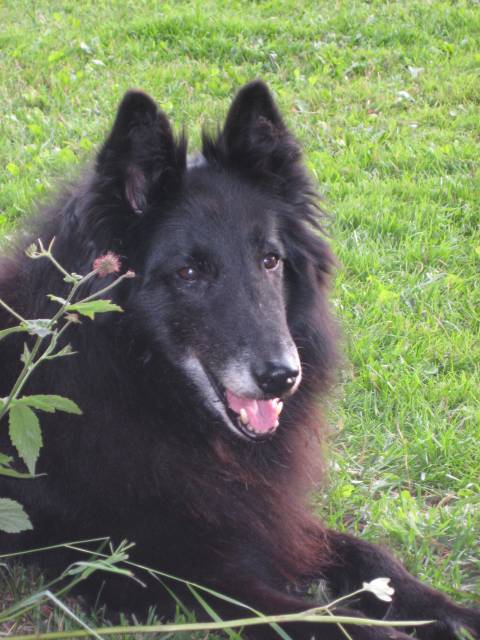 ( CH. Boetsch de Bruine Buck x CH. Mona du Crepuscule des Loups Noir )
Tik/female born 5/3-2001
Import fr. Norge 2001
On the photo our Amie is 11 year and 4 months old, if you want to read about her look at her own page. She´s a very lovely female.
PRESS HERE TO COME TO HER OWN PAGE / TRYCK HÄR FÖR ATT KOMMA TILL HENNES EGNA SIDA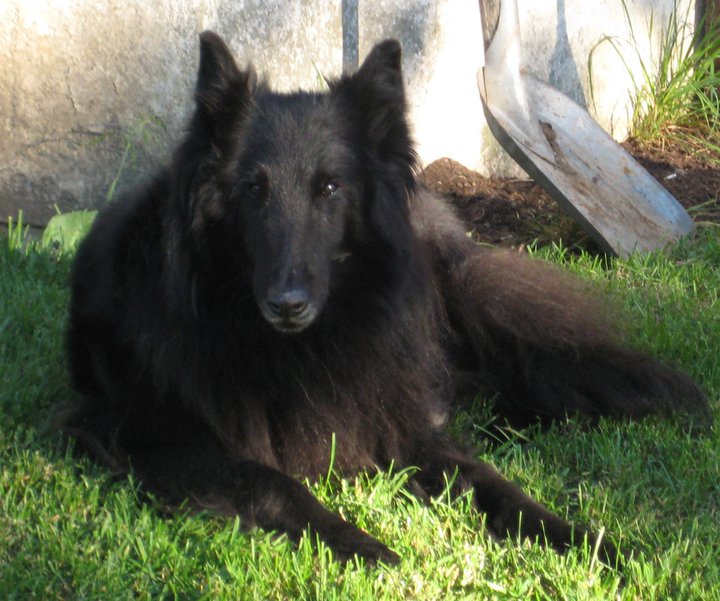 R.I.P WIDHOLMENS HIGH SPIRIT GREMLIN
On the photo she was 14 years old
1996-03-10 Dead/ Död 2011-07-06
( Fakaiser´s Enzo d`Eminent x LP Emmabourne Harmony Girl )
Tik/female
Our beloved Gremlin is now put to death due to old dog ace and that she didn´t wanted to live anymore at an age of 15 years and 4 months old, so we had to end her life then...to our big sorrow. She was a very healthy female in her entire life. She was a very lively and nice female, when she was a veteran the show judges always asked how old she was because she behaved like a young dog, not afraid of anything, a social, strong and playful personality. She always had the gleam in her eyes. She has left 3 litters within our breeding, lovely offsprings who has results in shows, agility, obediens, tracking and search. She won several prices on shows. I write here about her, though I don´t want to change the photos on her own site.
PRESS HERE TO COME TO HER OWN PAGE / TRYCK HÄR FÖR ATT KOMMA TILL HENNES EGNA SIDA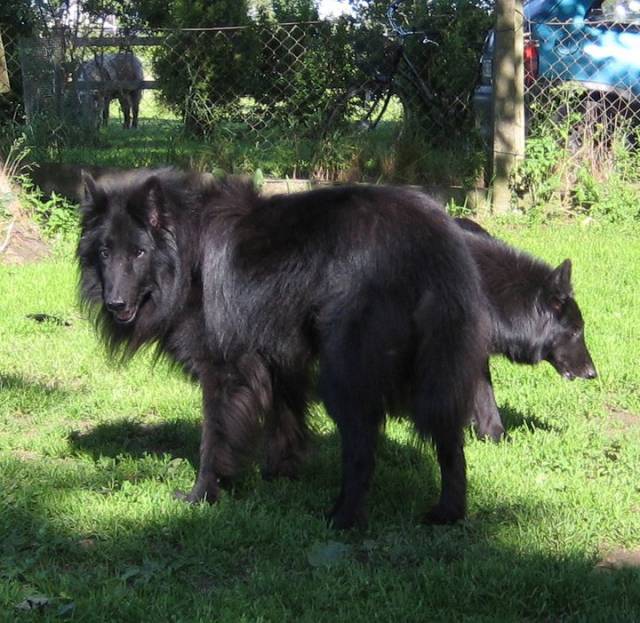 R.I.P ZANCHO DU PRÉ DU VIEUX PONT, sen två år tillbaka / photo two years ago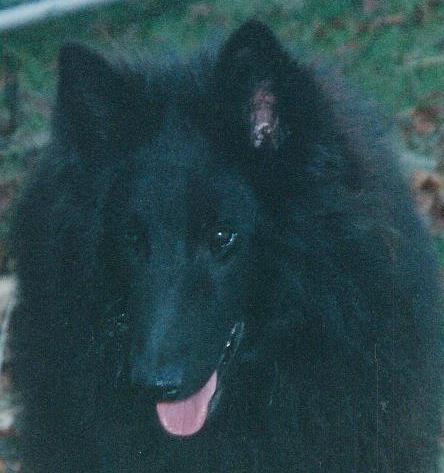 Zancho som unghund / Zancho as youth
R.I.P ZANCHO DU PRÉ DU VIEUX PONT
2000-04-21 Död / Death 2012-03
Sire / Far CH Picard de Bruine Buck x Dam / Mor Viva Maria du Pré du Vieux Pont
Our beloved Zancho gave us a hard time the last months of his life...we loved this dog as our own child...so when he got sick he was one day better and some other days more sick of the cancer (He had cancer in his noze and in one testicel)..so we didn´t know when to end his life...we did not wanted to end it either....many..many tears has been cried for this dog I can say.....very many...and the sorrow after him was extremely painful....and I cry when I write this to....A healthy dog his entire life to until he got cancer as 11 years old.
This male was a very nice familymember...A very easy dog to handle and own...of course he had some ideés to...he was not so social towards other people and that was especially when he was younger...but he never liked others to toutch him on his head, and it was not going over even if we tried to train him in this, but it got better when he got older. But because of that we decided to not show him so much, a grief for us though he was very good looking and had been a champion very easy and should have been in workinclass for dogs on shows, in Sweden a dog must have workingresults to get a champion on shows and he had.
A very soft and calm dog with a lovely charactare, strong in other things as noise and gunshoots and a very playful and social dog with us and all of our family and relativs and people he was knowing and our dogs at home, the family was his love....he got military dog in the Swedish National Defence with the title TJH it was 1-1,5 years of learning and then do several tests if he was suitable as militarydog...and he was....he passad all tests as tracking, obediens and shooting, and guarding....so he got his Certificate as TJH.
He has given us several of nice and lovely offsprings and grandchildren...with nice charactares...and the most of them with a very social charactare...our own females and males after him are very social...He has not given more inferior charactare then other males to his offsprings then I have had used in my breeding. Rather better charactare then some other males as I has used...one thing more he has given his offspring "they are extremely easy to learn to"....when you educate them.
My love we will always remember you.....